Boost Your Football Club's Fan Engagement And Revenue With a Club Branded App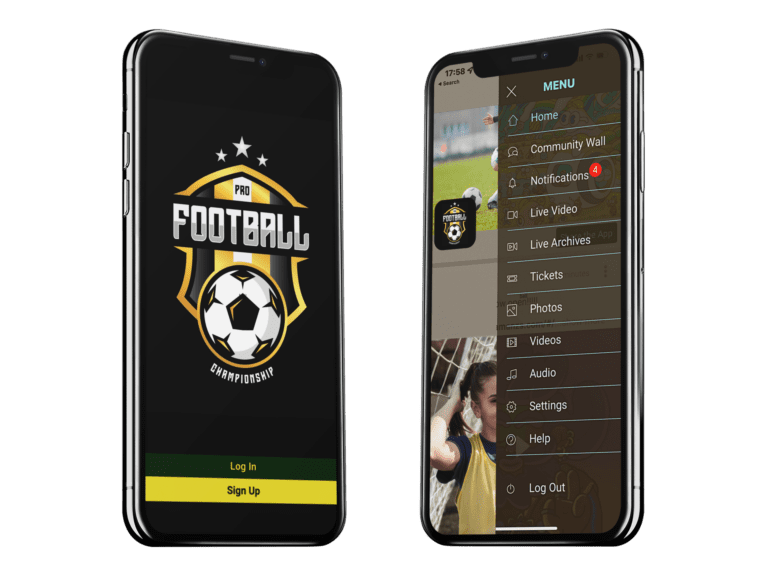 Football Club Fan Engagement Is Crucial For The Success Of Football Clubs.
With the rise of direct to fan platforms, clubs have the opportunity to connect with their supporters in new and innovative ways. One of the most effective ways to boost football club fan engagement and revenue is by creating a club branded app.
ACCESS is your football club branded app for mobile and web and offers a unique and tailored platform for football clubs to communicate directly with their fans and drive revenue growth.
Wave goodbye to impersonal brand-to-customer communication and say hello to the Access App's incredible features:
The Announcement Wall: Keep your community up-to-date with the latest happenings, from product launches to event day specials. They'll never miss a beat, and they'll love being in the know!

The Community Wall: Give your fans the space to chat, share ideas, and support one another. Watch friendships blossom and your community grow stronger every day.

Multimedia Magic: Empower your fans to express themselves through photos, videos, and audio. Witness the sheer creativity of your community as they share their passion for your brand.

Content Control: Means you can choose to only allow fans to enter the app after they pass certain checks, from simply validating this email to full identity checks via automated facial and official document verification.
But what truly sets the Access App apart is its ability to break down barriers. No longer will your brand feel distant or unapproachable. Instead, you'll cultivate a vibrant, inclusive space where everyone feels part of something extraordinary.
A Tailor-made Haven for Football Clubs and Fans Alike!
The roar of the crowd, the shared exhilaration, the unbreakable bond between club and fan – this is what makes football truly magical. But in today's fast-paced digital world, maintaining that special connection with your audience can be a challenge. Fear not, football aficionados, for ACCESS has the perfect solution!
ACCESS is a one-stop, club branded app designed specifically for football clubs to communicate directly with their supporters. With a plethora of customisable features and exclusive content, your club can score a hat-trick of fan engagement, loyalty, and revenue growth.
Here's a peek at what a football club fan engagement platform from ACCESS has to offer:
Personalised Messaging: Make every fan feel like they're part of the squad with tailored messages and updates. Delight them with exclusive content and watch their devotion soar!

In-App Purchases: Keep your supporters decked out in the latest club merch, matchday tickets, and more – all within the app. Easy, convenient, and a sure-fire way to boost revenue.

Insights Galore: ACCESS doesn't just help you connect with your fans; it also gives you the inside scoop on their behaviour and preferences. With robust analytics and reporting tools, you'll be able to tailor your offerings to their specific needs, resulting in sky-high engagement and satisfaction.
By harnessing the power of cutting-edge technology and customised communication, football clubs can create an unparalleled fan experience. With ACCESS, you're not just building a fanbase – you're cultivating a passionate, engaged, and loyal community.
So, are you ready to take your club's fan engagement to the next level? With ACCESS, the sky's the limit! Gear up for a future where your club and its fans are united as one, fuelled by an unbreakable bond and a shared love for the beautiful game.
Introducing Our Game-Changing Platform: Where Fan Engagement Takes Centre Stage
Ladies and gentlemen, prepare to be blown away by a platform that will revolutionise the way you connect with your fans! With our state-of-the-art features, you'll be able to keep your audience engaged, informed, and utterly captivated. This is the dawn of a new era for fan communication, and you're invited to join the party!
Here's a glimpse at the star-studded line-up of features waiting for you on our platform:
Fan Walls: Give your fans the perfect space to express their love, share their thoughts, and connect with fellow enthusiasts. With fan walls, your community will be buzzing with excitement and camaraderie!

Live Broadcasting: Bring your fans closer to the action with live broadcasts of news, events, and games. They'll feel like they're right there on the sidelines, cheering their hearts out!

Instant Notifications: Keep your fans in the loop with real-time updates, ensuring they never miss a beat. Whether it's a last-minute fixture change or an exclusive behind-the-scenes glimpse, your fans will be the first to know.
But that's not all! Our platform also serves as a treasure trove of valuable fan data, allowing you to personalise your communications and forge even stronger relationships. By truly understanding your fans' preferences, you'll be able to tailor your content, promotions, and messaging to their unique tastes and interests.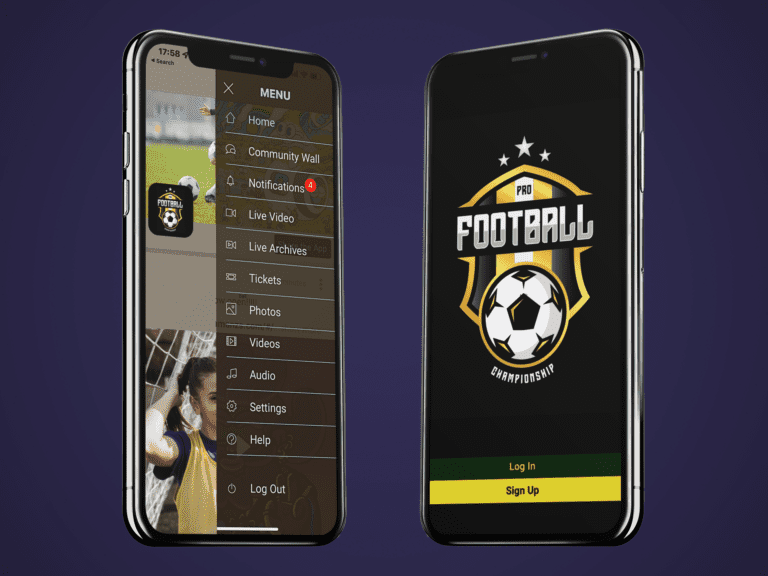 So, are you ready to revolutionise the way you engage with your audience? Embrace the Access App and watch your brand's community thrive like never before!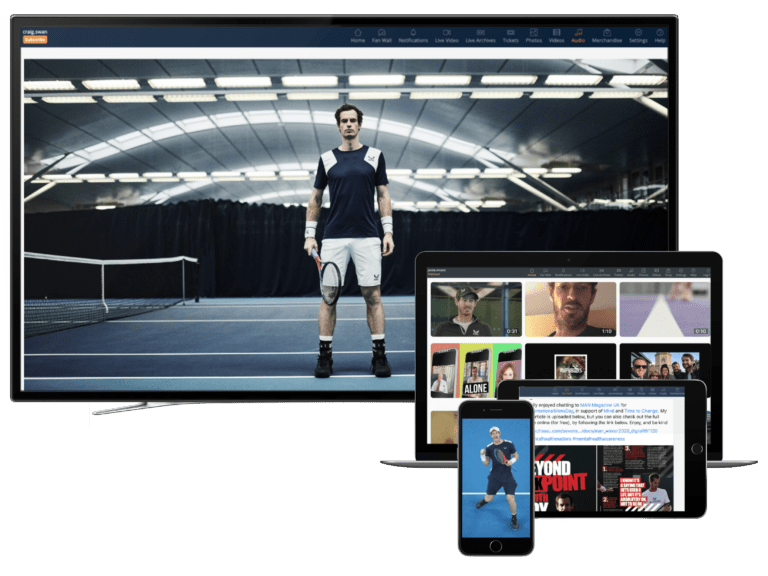 Score Big with Our Platform: A Revenue-Generating Powerhouse for Your Club
When it comes to fan engagement, our platform isn't just about creating unforgettable experiences. It's also a fantastic tool to help your club generate more revenue, so you can continue to grow and flourish. With an array of monetisation opportunities at your fingertips, your fanbase can become a sustainable source of income for your club!
By leveraging our platform's revenue-generating capabilities, you'll be able to create a thriving and sustainable club that truly resonates with your fans. As your income grows, so will your ability to invest in top talent, world-class facilities, and unforgettable events – all of which will further strengthen your community and fan loyalty.
Here's how our platform can help you turn your fans' passion into profit:
Direct Sales: No need for third-party retailers – our platform lets you sell tickets, merchandise, and exclusive content straight to your fans. Watch your revenue soar as they snap up the latest offerings with ease and convenience.

Premium Perks: Reward your most loyal supporters with VIP access to games and events, exclusive content, and more. By offering premium experiences, you'll not only generate extra income, but you'll also cultivate a sense of exclusivity and appreciation among your biggest fans.

Monetising Fan Loyalty: Transform your fanbase into a reliable revenue stream by creating tailored offers, promotions, and experiences based on their preferences and interests. The more you cater to their tastes, the more they'll be willing to spend on your club.
Unlock the Power of First-Party Data with ACCESS: A Branded Community Platform for Football Clubs
In the world of football, understanding your fans is key to forging unbreakable bonds and driving club success. That's where first-party data comes in, providing you with direct access to priceless audience insights and the ability to own your relationship with your fans. With a branded community platform like ACCESS, you can harness the full potential of first-party data and transform your fan engagement like never before. Main stream social networks like Facebook own the fan relationship and give you limited reach. With an ACCESS powered app your data is just that – yours.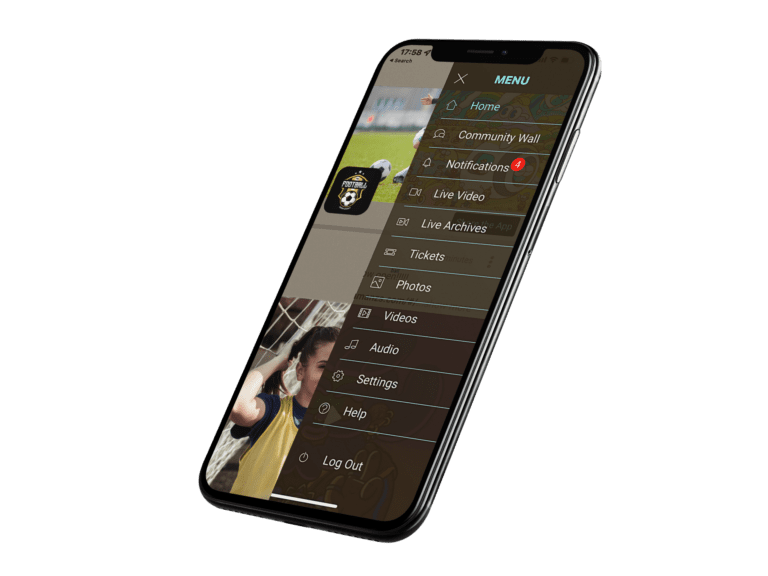 Here's how ACCESS can help you tap into the goldmine of first-party data and reap its rewards:
Collect Valuable Fan Data: ACCESS lets you gather crucial information from your fans, allowing you to gain an in-depth understanding of their preferences, interests, and habits. With this treasure trove of data at your disposal, you'll have everything you need to create a truly personalised fan experience.

Customised Communication: Armed with first-party data, you can tailor your messaging and content to your fans' unique tastes, ensuring they feel valued and connected. Whether it's targeted promotions or exclusive updates, ACCESS empowers you to make every fan feel like they're part of the club's inner circle.

Drive Engagement and Revenue Growth: By leveraging the power of first-party data, you'll be able to create a fan-centric strategy that not only boosts engagement but also drives revenue growth. With ACCESS, you can transform your fans' passion into a sustainable income stream for your club.
Embrace the ACCESS experience and witness the transformation of your football club's fan engagement, as you capitalise on the unparalleled benefits of first-party data. Get ready to unlock your club's full potential with our innovative features and monetisation opportunities, forging a prosperous, vibrant, and devoted fan community that will stand by you through every twist and turn. So, are you prepared to catapult your fan connection into a thrilling new era? Join us on this unforgettable ride as we redefine the future of football club fan engagement, creating a loyal and passionate community that will support your club with unwavering commitment, season after season.