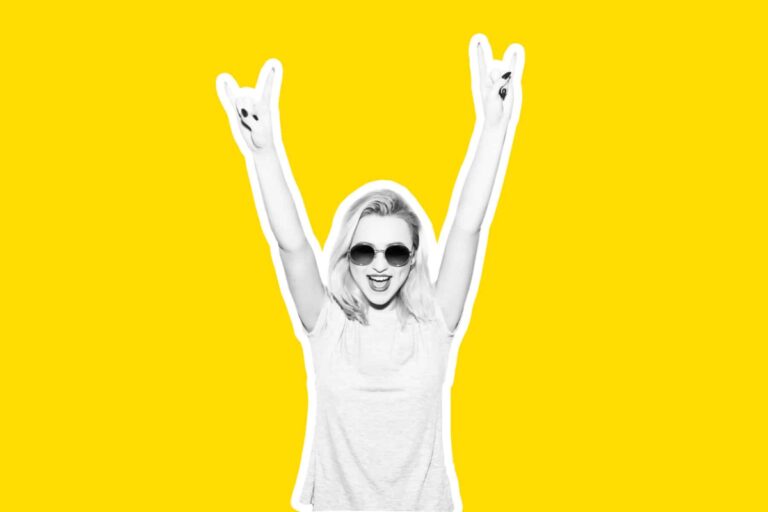 Revolutionize Fan Engagement in the Entertainment Industry with ACCESS: The Ultimate Platform for Music Artists, TV Shows, and Movies
Fan engagement is crucial for the success of music artists, TV shows with cult audiences, and movies.
Unlock the Power of ACCESS for Music Artists, TV Shows, and Movies
The ACCESS App is designed to cater to various sectors in the entertainment industry. Here's how it can benefit music artists, TV shows, and movies:
Music Artists
Record labels can offer the ACCESS App to their artists or independent music artists can utilize it themselves
Connect with fans by sharing new music, behind-the-scenes content, and tour information
Sell merchandise, digital downloads, and concert tickets directly through the app
TV Shows
Production companies can use the ACCESS App to engage with their target audience
Share exclusive content, behind-the-scenes footage, and cast interviews
Enable fans to discuss theories, favorite moments, and character developments
Movies
Studios and filmmakers can use the ACCESS App to create buzz around their movies
Share trailers, promotional material, and exclusive content
Facilitate fan discussions and anticipation for upcoming releases
With the rise of direct to fan engagement apps, the entertainment industry has the opportunity to connect with fans in new and innovative ways. One of the most effective ways to boost engagement and revenue is by creating a branded app. ACCESS, a customizable white label app, offers a unique and tailored platform for the entertainment industry to communicate directly with their fans and drive revenue growth.
Wave goodbye to impersonal brand-to-customer communication and say hello to the ACCESS App's incredible features. This is the perfect solution for fan engagement platforms.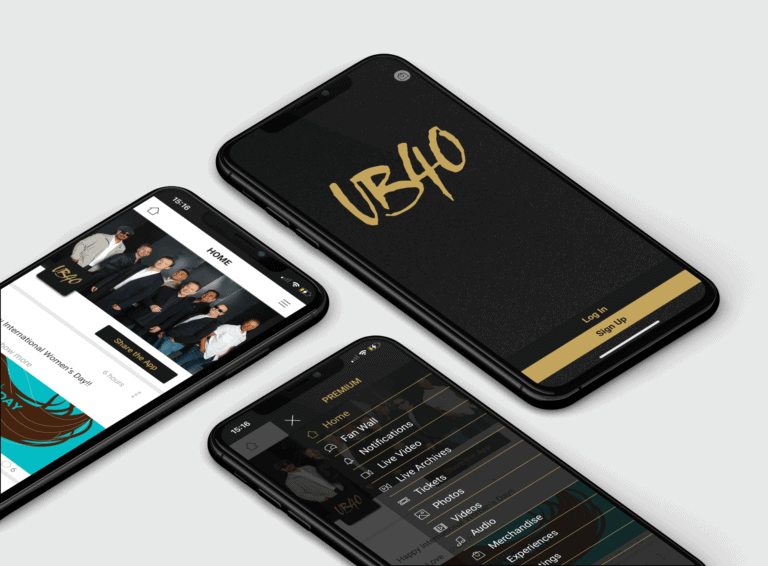 The Best Solution For Fan Engagement In The Entertainment Industry
Key Features of the ACCESS App for the Entertainment Industry
The ACCESS App offers a plethora of features that can be customized to suit the specific needs of the entertainment industry. Here's a glimpse at what it has to offer:
The Announcement Wall: Keep your fans up-to-date with the latest happenings, from new releases to special events. They'll never miss a beat, and they'll love being in the know!
The Community Wall: Give your fans space to chat, share ideas, and support one another. Watch friendships blossom and your community grow stronger every day.
Multimedia Magic: Empower your fans to express themselves through photos, videos, and audio. Witness the sheer creativity of your community as they share their passion for your music, TV shows, or movies.
Leverage ACCESS to Drive Engagement and Revenue
By using ACCESS as a fan engagement platform, you can not only create unforgettable experiences but also generate more revenue for your brand. Here's how you can turn your fans' passion into profit:
Direct Sales: Sell tickets, merchandise, and exclusive content straight to your fans through the app
Premium Perks: Reward your most loyal supporters with VIP access to events, exclusive content, and more
Monetizing Fan Loyalty: Create tailored offers, promotions, and experiences based on fans' preferences and interests
Maximize First-Party Data with ACCESS
In the world of entertainment, understanding your fans is key to forging unbreakable bonds and driving success. That's where first-party data comes in, providing you with direct access to priceless audience insights and the ability to own your relationship with your fans. With a branded community platform like ACCESS, you can harness the full potential of first-party data and transform your fan engagement like never before.
Here's how ACCESS can help you tap into the goldmine of first-party data and reap its rewards:
Collect Valuable Fan Data: ACCESS lets you gather crucial information from your fans, allowing you to gain an in-depth understanding of their preferences, interests, and habits. With this treasure trove of data at your disposal, you'll have everything you need to create a truly personalized fan experience.
Customized Communication: Armed with first-party data, you can tailor your messaging and content to your fans' unique tastes, ensuring they feel valued and connected. Whether it's targeted promotions or exclusive updates, ACCESS empowers you to make every fan feel like they're part of your inner circle.
Drive Engagement and Revenue Growth: By leveraging the power of first-party data, you'll be able to create a fan-centric strategy that not only boosts engagement but also drives revenue growth. With ACCESS, you can transform your fans' passion into a sustainable income stream for your brand.
Experience the ACCESS Advantage for Your Entertainment Brand
Embrace the ACCESS experience and witness the transformation of your brand's fan engagement, as you capitalize on the unparalleled benefits of first-party data. Get ready to unlock your brand's full potential with our innovative features and monetization opportunities, forging a prosperous, vibrant, and devoted fan community that will stand by you through every twist and turn.
So, are you prepared to catapult your fan connection into a thrilling new era? Join us on this unforgettable ride as we redefine the future of fan engagement for music artists, TV shows, and movies, creating a loyal and passionate community that will support your brand with unwavering commitment. Choose ACCESS as your go-to fan engagement platform and watch your brand's community thrive like never before!