Community engagement platforms, whether you're a sports team, a music artist, a church, or any community-driven brand, can make a world of difference. Access apps provide a unique solution for brands, offering branded apps for iPhone, Android, and web that are customized to your brand's identity.
Our community engagement apps boast features similar to social networks, but with one significant advantage – This platform is yours!. You own the the data and control the relationship with your fans. Let's explore the incredible features that make Access apps the perfect tool for enhancing community engagement.
Your Brand, Your App, Your Data
Access apps are designed to put the power back into your hands. Unlike third-party platforms, you control the app and the data, allowing you to create a more personalised and impactful experience for your community. Key benefits include:
Fully branded design: Your app will be fully branded to match your brand identity, ensuring a seamless and consistent experience for your users.
Data ownership: You'll have full control over the data, enabling you to make informed decisions and drive your community engagement efforts more effectively.
Feature-Packed and Ready for Action
Access apps come loaded with an array of features that rival the capabilities of popular social networks, while still maintaining a distinct focus on your brand and community. These features include:
Live video broadcasting: Connect with your audience in real-time through live streaming, allowing for a more intimate and interactive experience.
Photo and video uploads: Users can upload their own photos and videos, fostering a sense of collaboration and creativity within your community.
Engaging posts: Create posts and spark conversations with comments from other users, promoting a lively and connected community.
Streaming audio: Share your music, podcasts, or other audio content with your audience, keeping them engaged and entertained.
Event listings: Keep your community in the loop with up-to-date event information, making it easy for them to attend and support your brand.
E-commerce capabilities: Sell products and merchandise directly through your app, generating revenue and strengthening brand loyalty.
Own Your Community Engagement Platform
Having a fully branded app is more important than ever. Access community engagement apps provide a unique solution for brands looking to foster a strong sense of community and drive engagement. By giving you full control over your app and data, Access apps empower you to create a personalised and impactful experience for your audience. It's like owning your own social network but you're in control.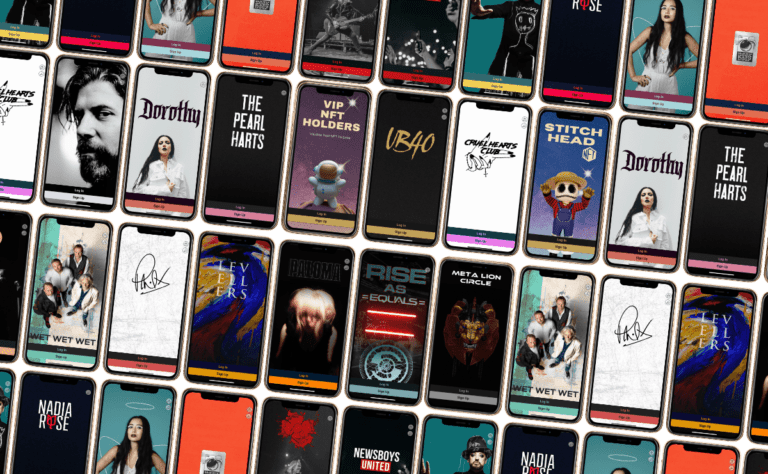 Building Stronger Connections with Your Community
Having a fully branded community engagement app not only allows you to create a personalised experience for your audience but also helps in establishing stronger connections with them. By nurturing these connections, you'll cultivate a loyal and engaged community that supports your brand wholeheartedly. Here are some tips to help you foster these vital relationships:
Be responsive and attentive: Respond to comments, questions, and feedback from your users in a timely manner. This demonstrates your commitment to your community and shows that you value their input.
Share your journey: Give your audience a glimpse into the inner workings of your brand. Share behind-the-scenes stories, updates, and milestones, creating a more personal connection with your community.
Host exclusive events: Organise app-exclusive events, such as meet-and-greets, online Q&A sessions, or special promotions, to reward your most dedicated community members.
Involve your community: Encourage user-generated content and highlight the best submissions on your app. This will make your users feel appreciated and foster a sense of collaboration.
A Future-Proof Solution for Your Brand
It's essential to stay ahead of the curve and adapt to new opportunities. Access apps offer a future-proof solution that ensures your brand remains relevant and connected with your audience. By staying up-to-date with the latest features and trends, Access apps guarantee that your community engagement strategy remains fresh and engaging.
Investing in a fully branded Access app means that you're not only investing in the present but also laying the groundwork for a sustainable and successful future for your brand engagement strategy.
Embrace the Access App Revolution Today!
Access apps offer an unparalleled opportunity to enhance your community engagement efforts, build a stronger relationship with your audience, and drive your brand's success. With a fully branded app that puts you in control of the data, you'll have the tools you need to create a powerful, personalised experience for your community.
Book some time to talk with us now and elevate your brand and foster deeper connections with your audience. Jump on board the Access app revolution today and watch your brand community engagement flourish!